ITES Sector To Lead The Digital Transformation Wave Globally
Digital transformation is about redefining your business process with the help of new technologies and rethinking your present approach to overcome common problems. A transformation does not always have a clear end point because it is more like evolution. "Digital transformation is better thought of as continuous adaptation to a continually changing environment." For businesses, this means constantly looking for ways to improve the end-user experience. This could be accomplished through providing better on-demand training, moving data to cloud services, employing artificial intelligence, and other means.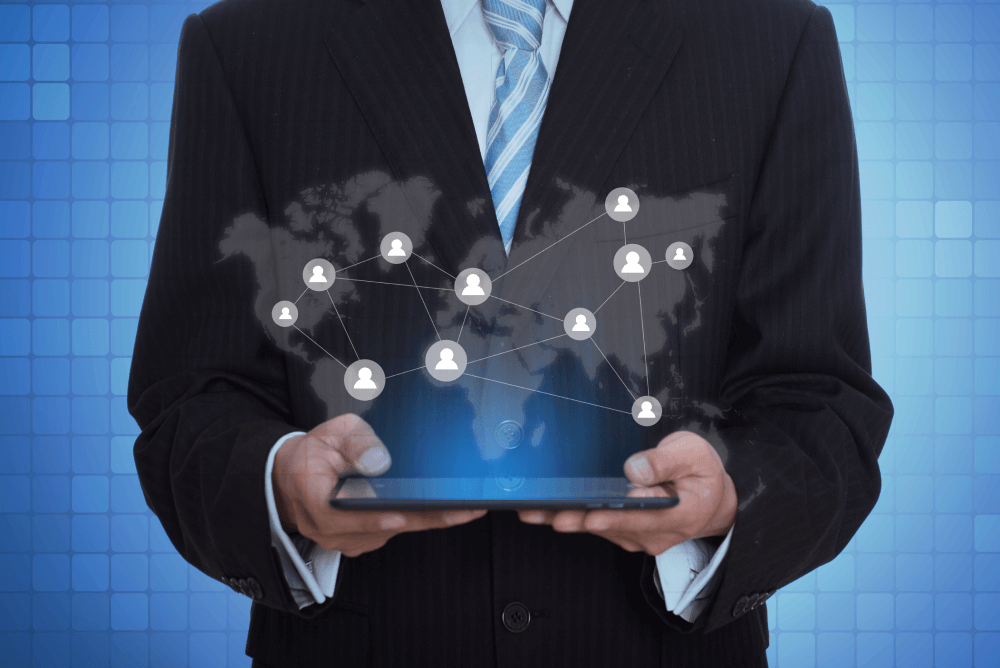 Digitalization is Using Digital Data To Simplify How You Work
Digitalization refers to the process of employing digitized information to make established methods of functioning simpler and more efficient. Take note of the word used in that definition: Digitalization isn't about altering the way you do business or inventing new ones. It's about moving ahead but only faster and better now that your material is instantly available and not locked away in a dusty archive file cabinet. By making client records accessible and promptly retrievable via computer, digitalization revolutionized service forever. When searching paper ledgers was replaced by some keystrokes on a computer screen or mobile device, the process of fielding an inquiry, seeking up the appropriate data, and delivering a resolution became more efficient. People began to brainstorm ideas for applying business technology in newer ways as digital means advanced, rather than being restricted to doing the same tasks but only faster. This was when the concept of digital transformation took shape. New things - and new ways of doing them - become suddenly possible with the advent of new technologies.
Add Value To Every Customer Interaction
Digital transformation is all about transforming the way businesses are conducted and, in some circumstances, creating entirely new business classes. Businesses are taking a step backward to review everything they do, from internal systems to online and in-person client interactions, as a part of digital transformation. We are now firmly entrenched in the digital age, and organizations of all sizes are developing innovative, successful, and disruptive methods to leverage technology. A very fine example would be Netflix. It began as a mail-order service and eventually disrupted the brick-and-mortar video rental market. Thereafter, thanks to technological advancements, the large-scale streaming video came into play and went on to become the new reality. Today, Netflix competes with traditional broadcast and cable television networks, as well as production studios, by providing an expanding library of on-demand programming at ultra-competitive prices. With the use of digitization, Netflix was able to not only broadcast video material straight to subscribers but also get unprecedented information about viewing habits and preferences. That data is used to derive meaning from everything- the design of its user experience to the creation of first-run shows and movies at in-house studios. That is digital transformation in action: using available technologies to radically transform how a firm operates.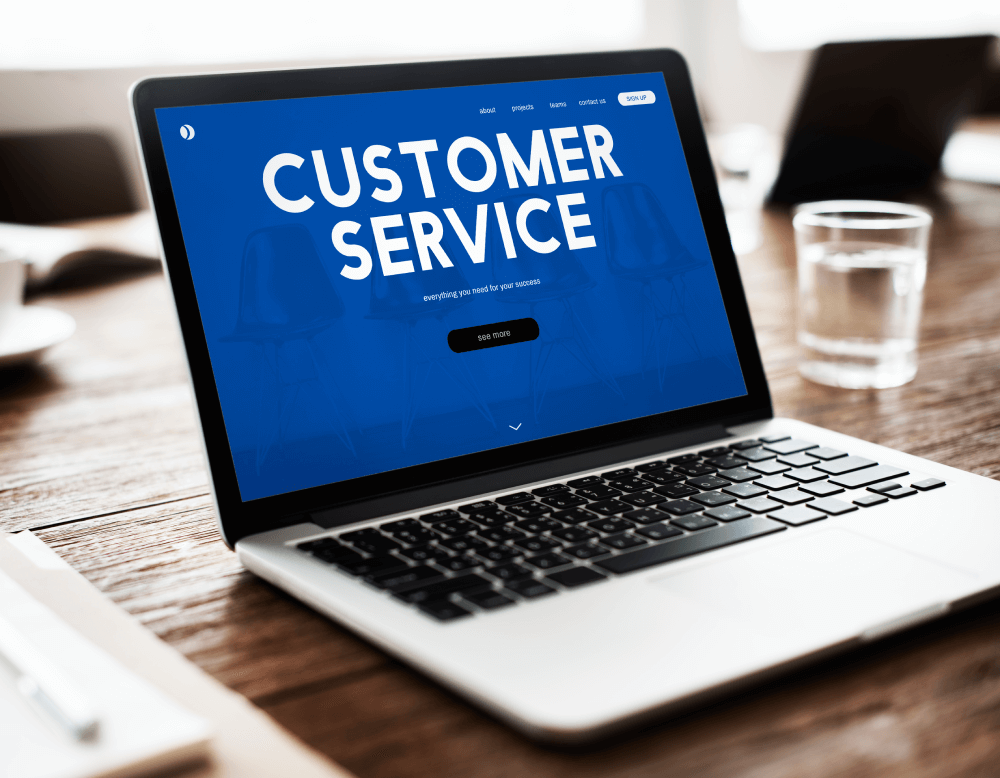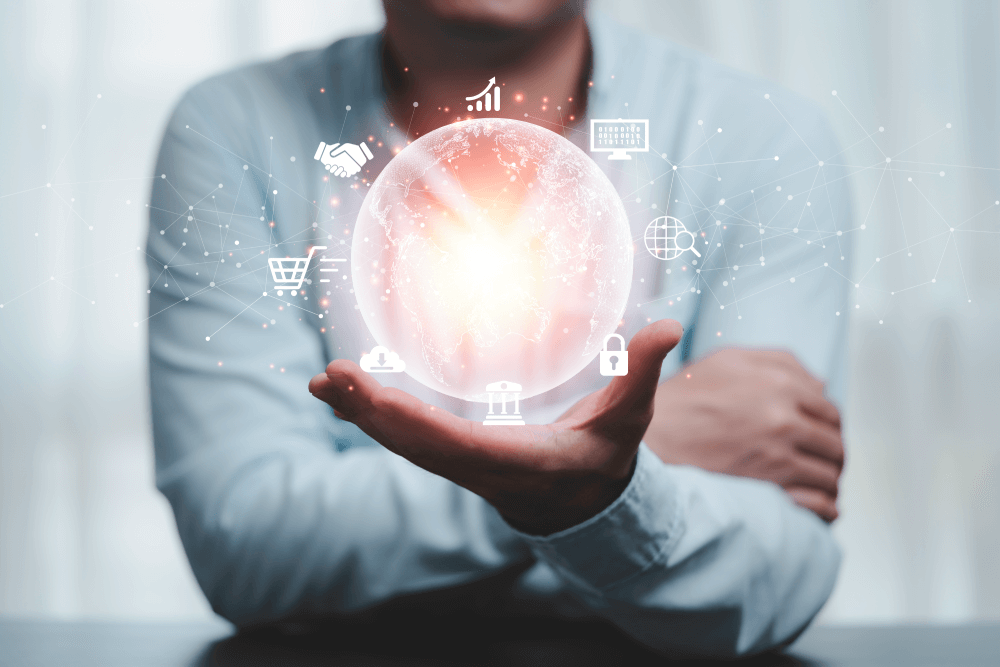 Elevate Your Business
Similarly, digital transformations have altered the way businesses approach customer service. The traditional paradigm was to wait for consumers to come to you, whether in person or by dialing phone numbers. However, the rise of social media has altered service in the same way that it has altered advertising, marketing, and even sales and customer service. Progressive businesses see social media as an opportunity to broaden their service offerings by meeting clients on their preferred platforms. Needless to say, using digital technology to make call centers and in-store service desks have proven to be more efficient. However, true transformation occurs when you scrutinize the available technologies and determine how you can incorporate them into your firm to improve the consumer experience. Another way of making digital transformation is by adapting your service offerings to include social media. Social media was not designed to replace call centers, but it has become an extra channel (and opportunity) for providing better customer service
Cloud Computing
Cloud computing allows users to access storage, data, software, and servers via internet-connected devices such as PCs, smartphones, tablets, and wearables. Cloud computing service providers store and analyze data in a location remote from end-users. In essence, cloud computing refers to the capacity to store and access data and applications through the internet rather than on a hard disc. This means that firms of any size may use sophisticated software and IT infrastructure to grow larger, leaner, and more flexible, and compete with even larger enterprises. Unlike traditional hardware and software, cloud computing allows organizations to stay on the cutting edge of technology without having to invest heavily on purchasing, maintaining, and servicing equipment. Cloud computing comes in various forms, including Software as a Service (SaaS), Platform as a Service (PaaS), and Infrastructure as a Service (IaaS). SaaS is a type of cloud computing in which users can access software applications without downloading, installing, or storing the software and its components on their device or hard drive. The majority of this type of cloud computing software is subscription-based, with an annual or monthly price. In exchange, users receive seamless features and solutions without the need for hardware, being slowed down by updating or by catering to other maintenance activities. Platform as a Service (PaaS) is a cloud computing solution that provides developers a simple platform on which they can build their own software, web apps, or other programming projects. PaaS allows businesses to develop proprietary apps and programs without any mandate for servers or specialized testing environments. Infrastructure as a Service (IaaS) allows businesses to rent servers, firewalls, virtual machines, storage, and other infrastructure. It's great for businesses that aspire to develop highly specialized or one-of-a-kind proprietary applications but are unwilling to spend time or money buying, storing, setting up, or maintaining the necessary equipment. Instead, they use the internet to access ready-to-use infrastructure.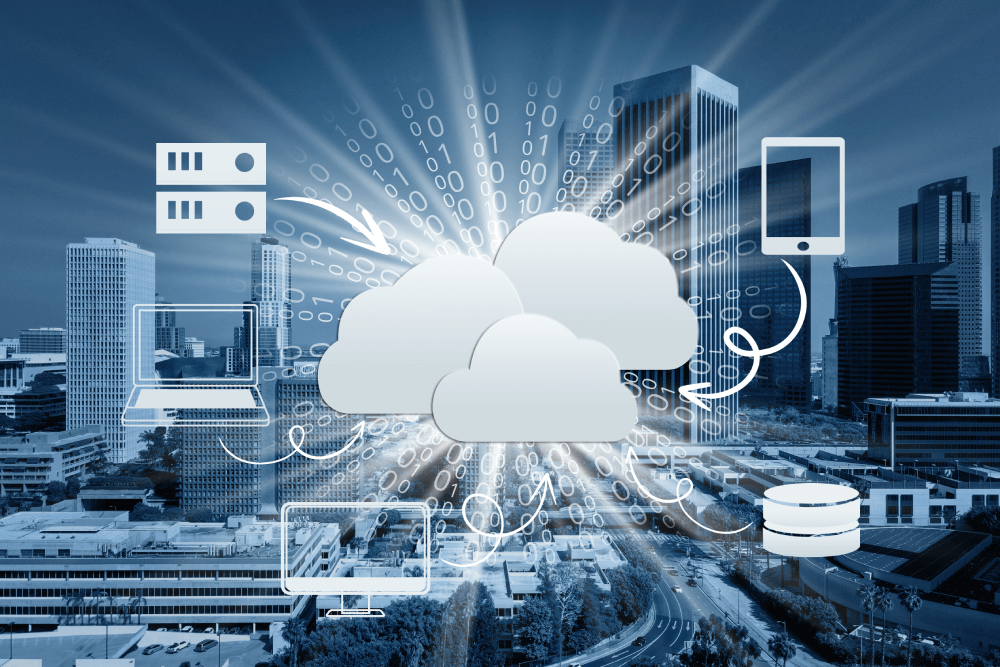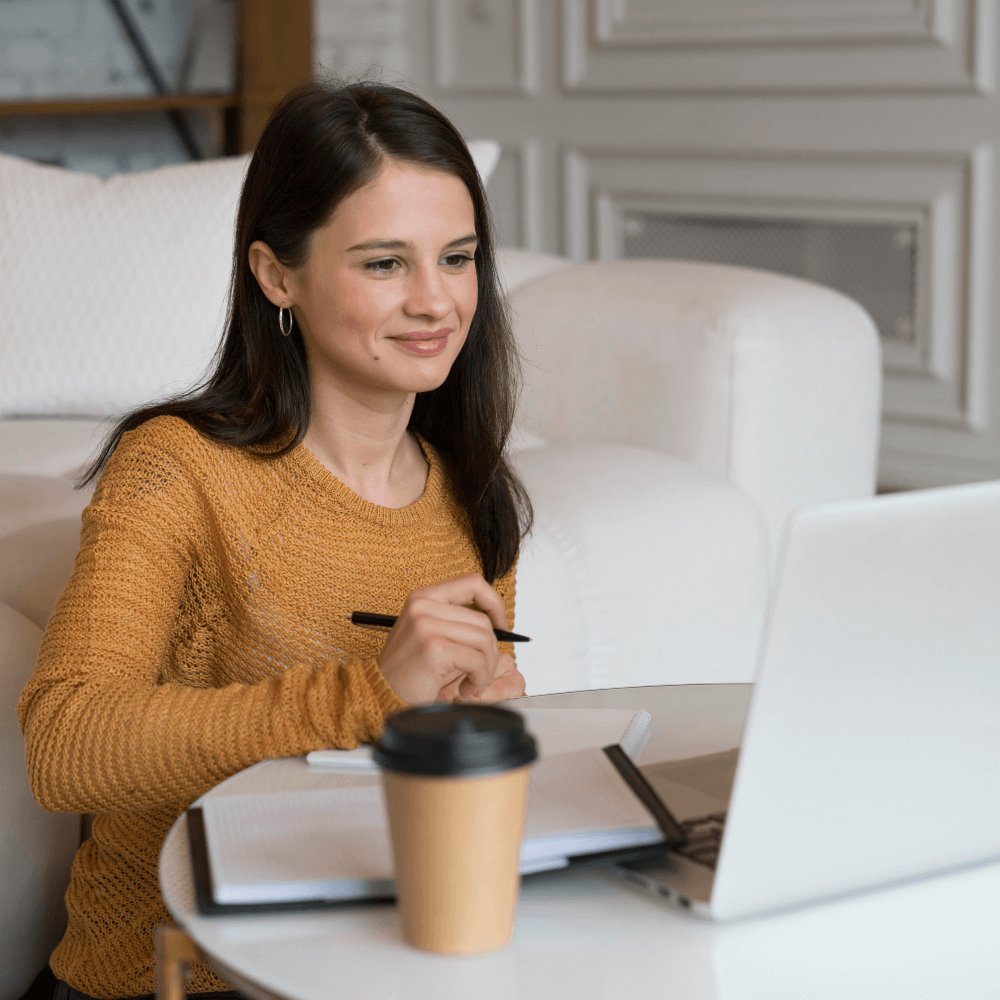 Work From Home Via Digital Transformation
As we wait for society to return to normalcy once the pandemic is over, there is no doubt that the ramifications will alter the pre-existing notions of working life in the years to come. While COVID-19 caused significant economic disruption across industries, remote work emerged as the greatest solution to continue corporate operations. Working from home has proven to be more effective, productive, and convenient. While the pandemic forced everyone into quick remote working arrangements, if it is to be a long-term method of employment, corporations must boost their digital game and focus on maximizing it. Many firms benefited from Zoom and Skype business calls throughout the outbreak. However, if a corporation is considering long-term remote working, these will not suffice. It's time to entirely overhaul your corporate communication channels, make room for digitalization, and develop a virtual working environment. A modern digital workspace should meet every need of the firm, from daily tasks to management and analytical works too. Employees should be able to obtain information promptly and efficiently regardless of location.
Data Backup and Data Protection
Data security is now more important than ever in providing peace of mind by guaranteeing business continuity. The field of data protection is vast and diverse, spanning new and old technologies while attempting to accommodate an ever-changing world of technology and the way work is done. Many organizations are still struggling with their data protection strategy, despite the increased use of contemporary platforms such as hybrid cloud and SaaS. Legacy backup cannot work with current apps, span across the cloud, or defend against cyberthreats. Organizations are in a dire need of a modern data protection platform to be at part with their changing data protection requirements. In whatever we accomplish, there would always be a significant difference between our expectations and reality. Data accessibility and recovery are no exceptions. IT management will want data to be safe, for it to not be lost under any circumstance, and that it can be restored without any loss. In practice, however, the outcomes and costs can substantially be different. As enterprises rapidly adopt modern services and newer technologies, challenges relating to data protection are on the rise. They are putting immense pressure on outdated systems and increasing demand for enhanced data protection services.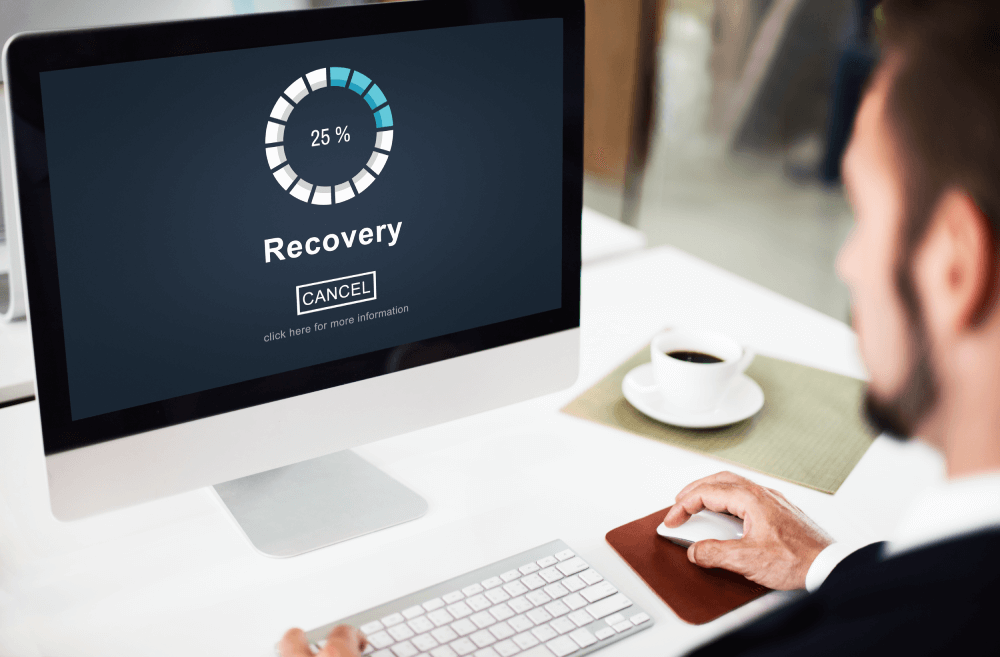 ITES